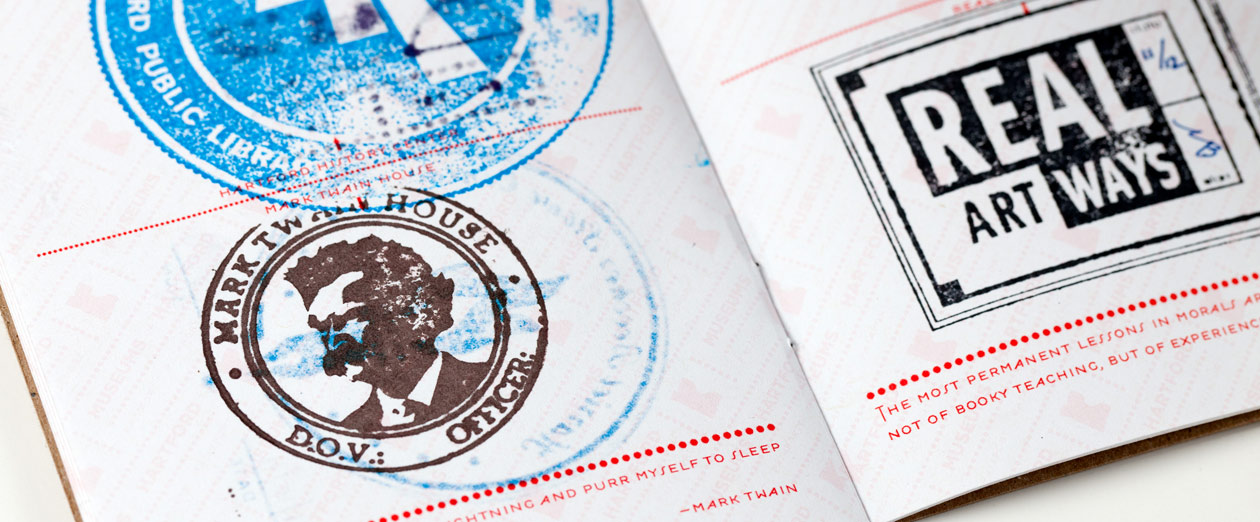 Client
The Hartford Museum Passport project was a self-created.
Brief
With both youth and adults increasingly engrossed digital devices, I sought to design a tactile product that would also act as a force for good in my adopted city of Hartford, CT.
Solution
My work with Sea Tea Improv gave me entrée into a number of the larger museums in Hartford. Increasing the number of visitors to those cultural institutions, particularly among youth, became a logical goal.
I took digital principals of gamification and tried to apply those to the real world. In choosing to design a printed passport, I allied my love of travel and appreciation for structured, goal-oriented, data management.
Leveraging my museum connections, I was able to negotiate discounts with each major museum in the city individually, and raise more than $3,500 for production. I was also able to negotiate a partnership that allowed the passports to be delivered to every Hartford student in grades 6-8.