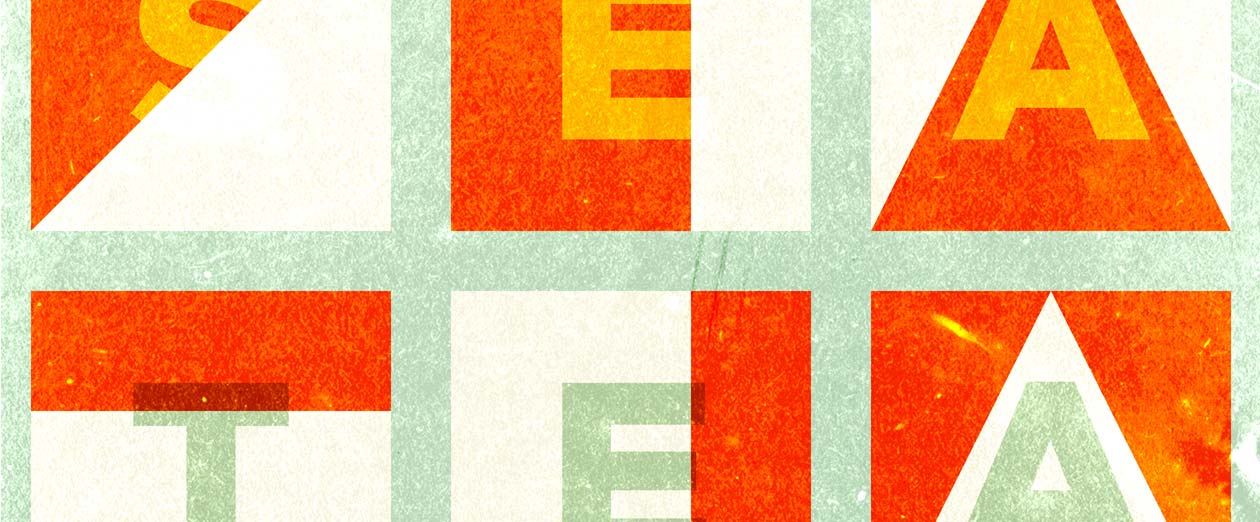 Client
Sea Tea Improv is Hartford's professional comedy company. They put on performances at their very own Sea Tea Comedy Theater, as well as running comedy classes and a touring comedy troupe.
Brief
Shortly after the troupe formed and began putting on shows, I offered to design promotional posters for each event. These needed to clearly display the relevant information (date, time, location, cost) while also enticing viewers to attend the event.
Solution
I designed several posters over the space of years, [almost] always with literal references to sea and tea from the group's name (itself a pun on CT, or Connecticut). With each new event, those rigid requirements challenged me to explore different concepts and visual representations of the same themes.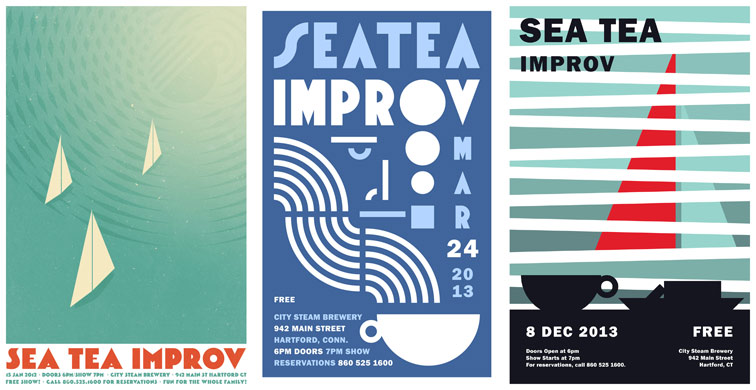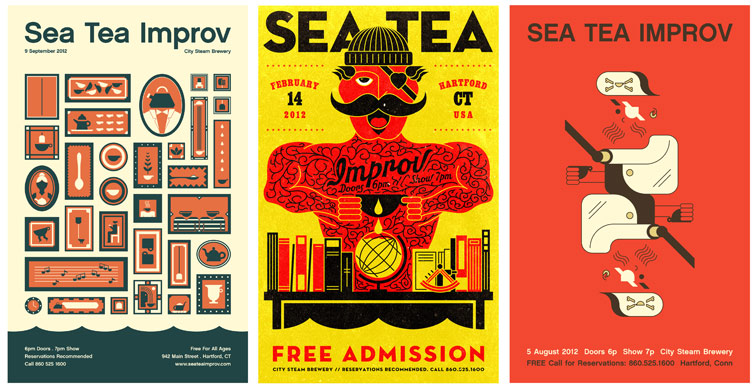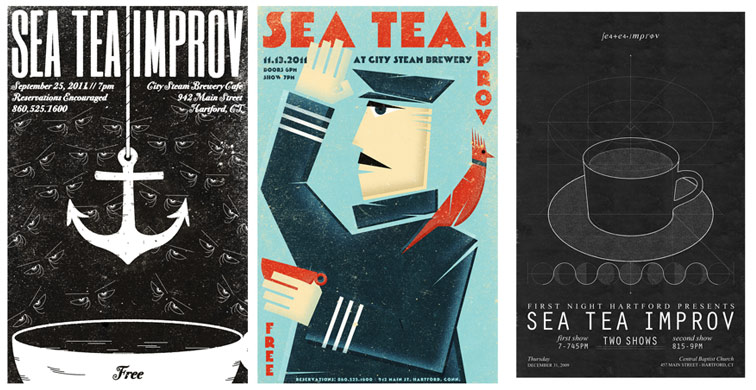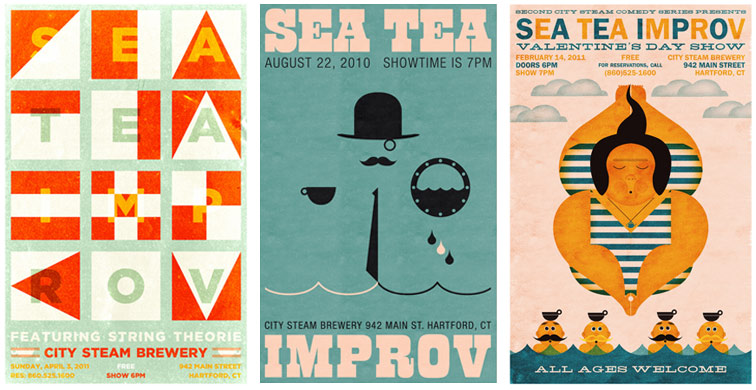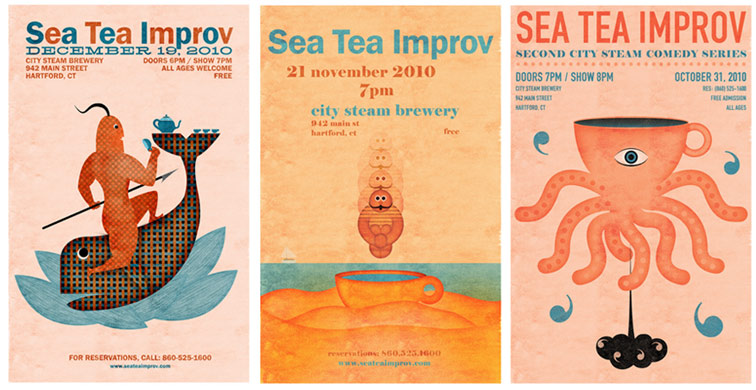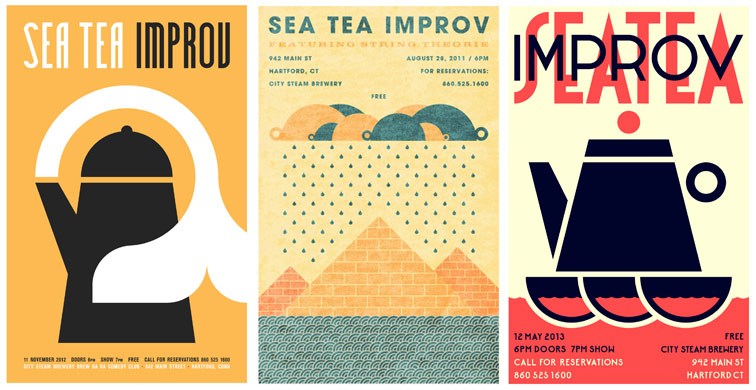 Links